TIFA Act
Act 450, commonly referred to as the Tax Increment Finance Authority (TIFA) Act, provides communities with a unique tool to foster economic growth.  The Act is intended to allow local officials the means of addressing needs to attract and enhance local economic development.  CLICK HERE for more information on the TIFA Act.
TIFA District
The Tax Increment Finance Authority is focused on promoting and investing in the southwest portion of the City of Dearborn Heights.  For a larger image of the map, please click on the district map image below.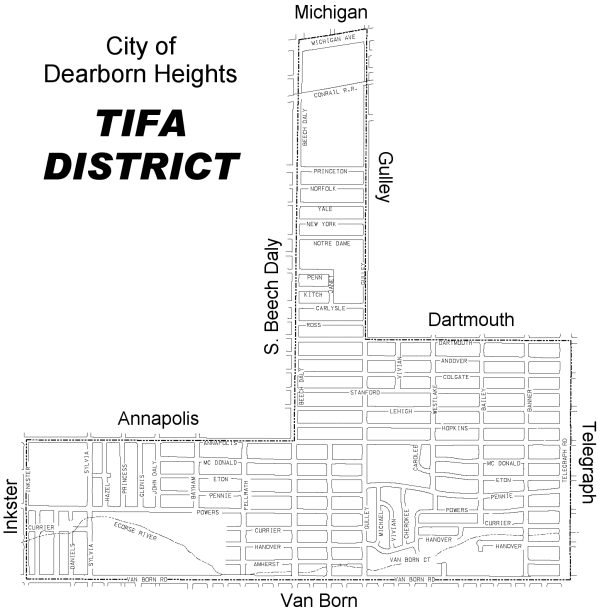 TIFA Plan
As part of the process to establish and manage a Tax Increment Finance Authority according to state law, the city put together a Development Plan and Finance Plan which states the goals and financial plans of the TIFA within its borders.  Over time, the plan has been updated and amended according to the same necessary procedures, including: public hearings for citizen and taxing jurisdiction input, city council approval and state approval.
Dearborn Heights TIFA
Development Plan & Financial Plan – Westwood Development Area
Section 1   |  Section 2 – Tables   |   Section 3 – Maps   |   Amendments